Regional breakdown
Next, let's look at further into our data and graph the regional and gender breakdown. A quick look at both these breakdowns show the majority were males from the Amdo region. However, it should be noted there were 24 female self-immolations. This number may come as a surprise to some so this might be a good opportunity to introduce Dorje Yudon against China in her region during the 1950s uprising. Carole Mcgranahan captures it in her book Arrested Histories: Tibet, The CIA, And Memories Of A Forgotten War. Lhakar Diaries has also posted the book's section here.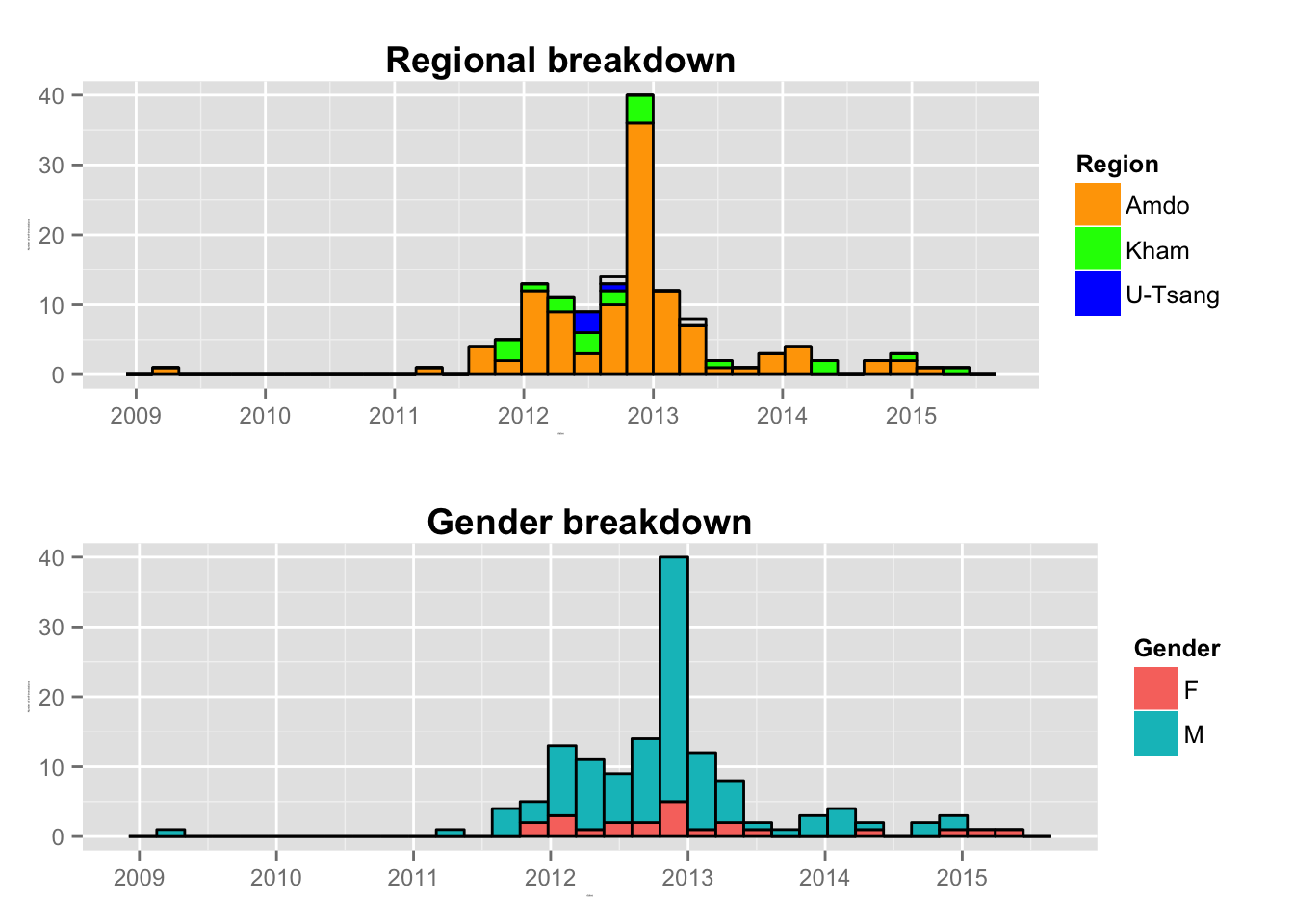 Diving into the regions, there were 111 self-immolations in Amdo, 20 in Kham and 4 in U-Tsang. Similarly, there were 68 self-immolations in Sichuan, 48 in Qinghai, 8 in Gansu and 4 in TAR. Note that there were no female self-immolations in U-Tsang (or TAR).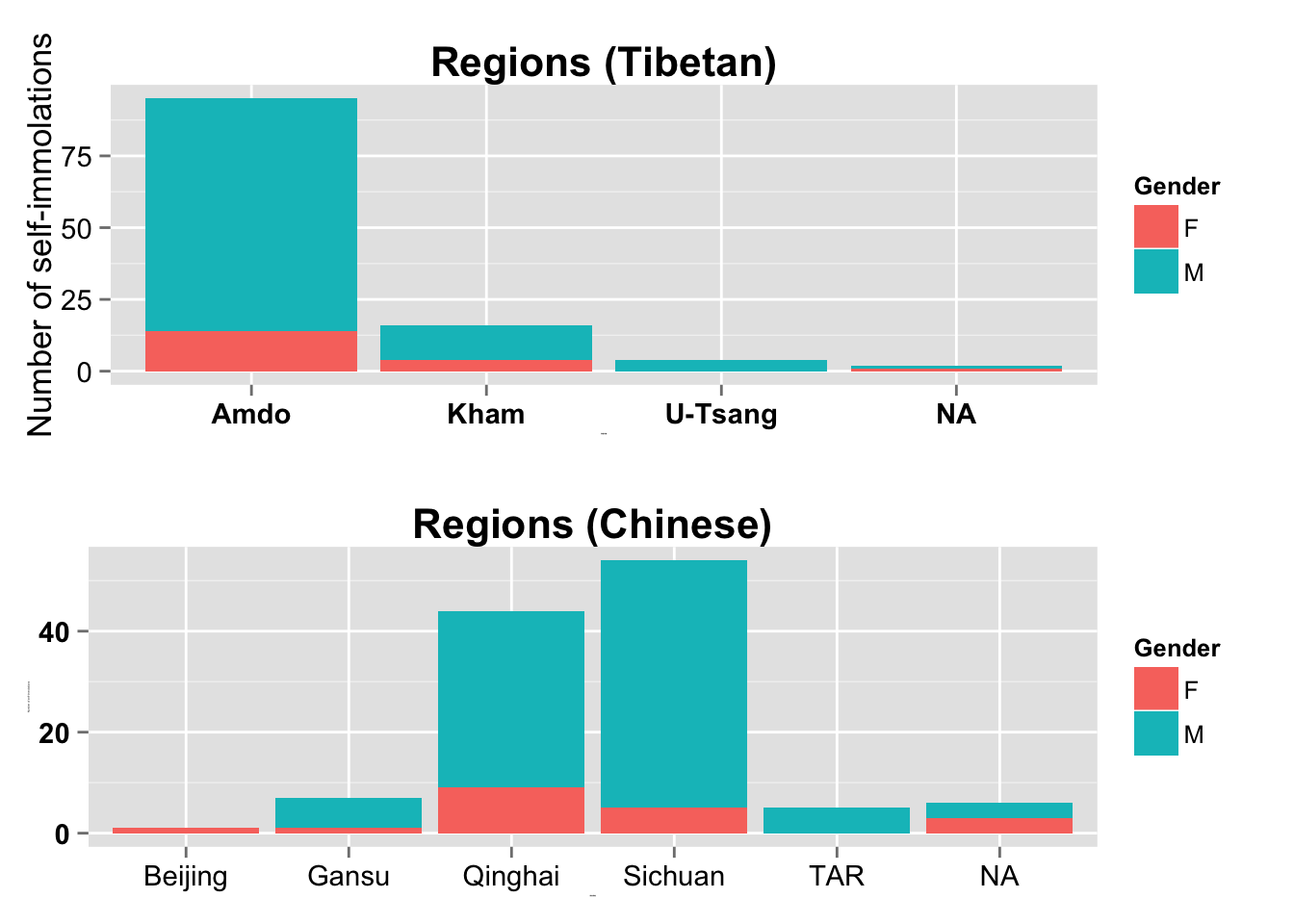 Depending on information available (it is not easy to get information out of Tibet), we can even look further into these regions. Note that some of these places could be part of a county but I have chosen to show the exact place name where available.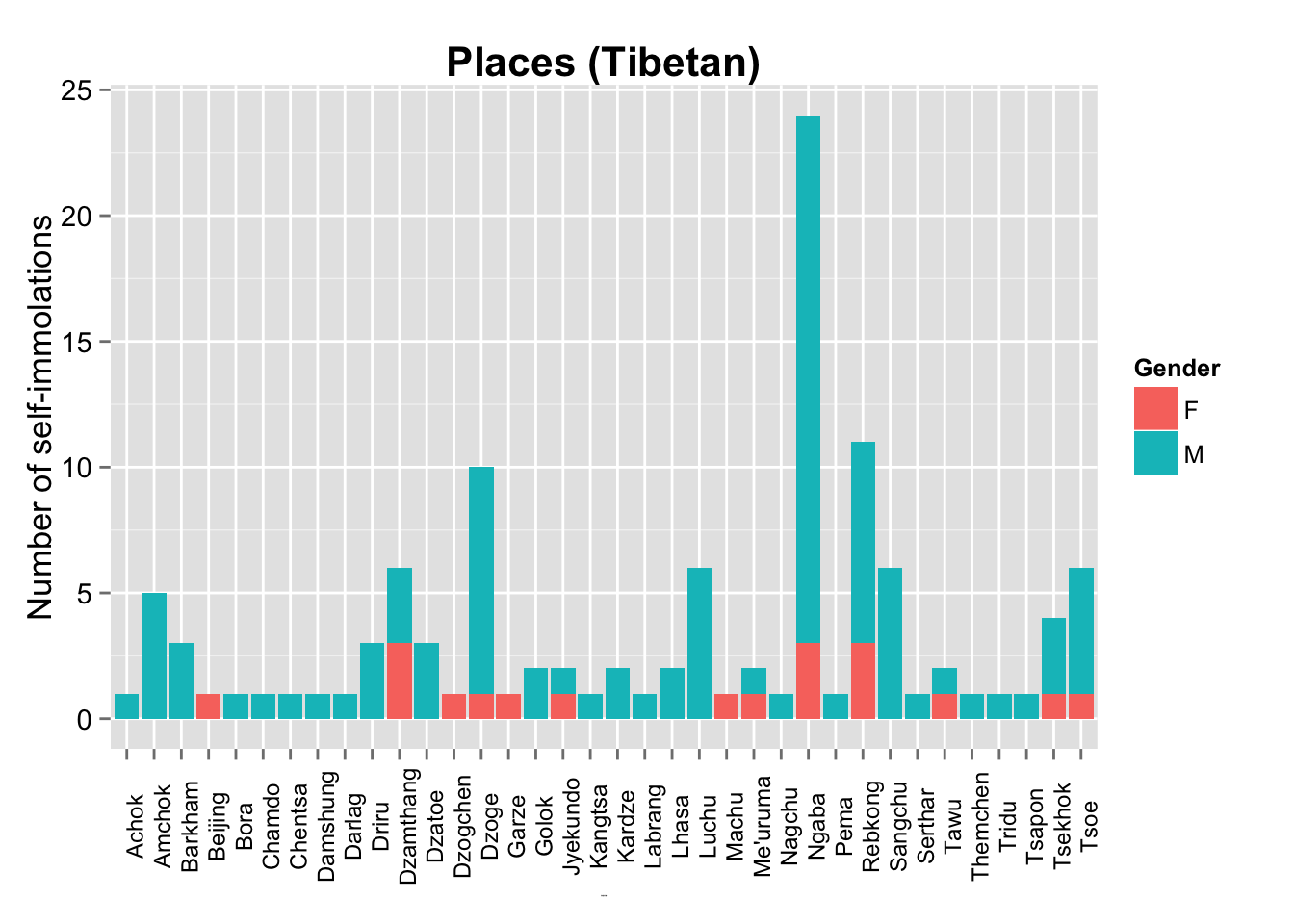 Age breakdown
The age breakdown graph shows the majority of self-immolations in the under-30 demograph. In fact, 24 of them were teenagers ! This means they were born after 1995. 71 of them were under 25 years old and there were 14 older than 40 years old. Note that there were 21 unknown values as we did not have their ages. Also, if you look at the dataset provided, I have taken some liberty to assume a few ages in cases where the age was described as mid-40s or early 30s. The rationale for this modification is it makes it easier to perform any sort of data analysis (continuous value as opposed to a categorical one). So please keep this in mind as you look at the age graphs.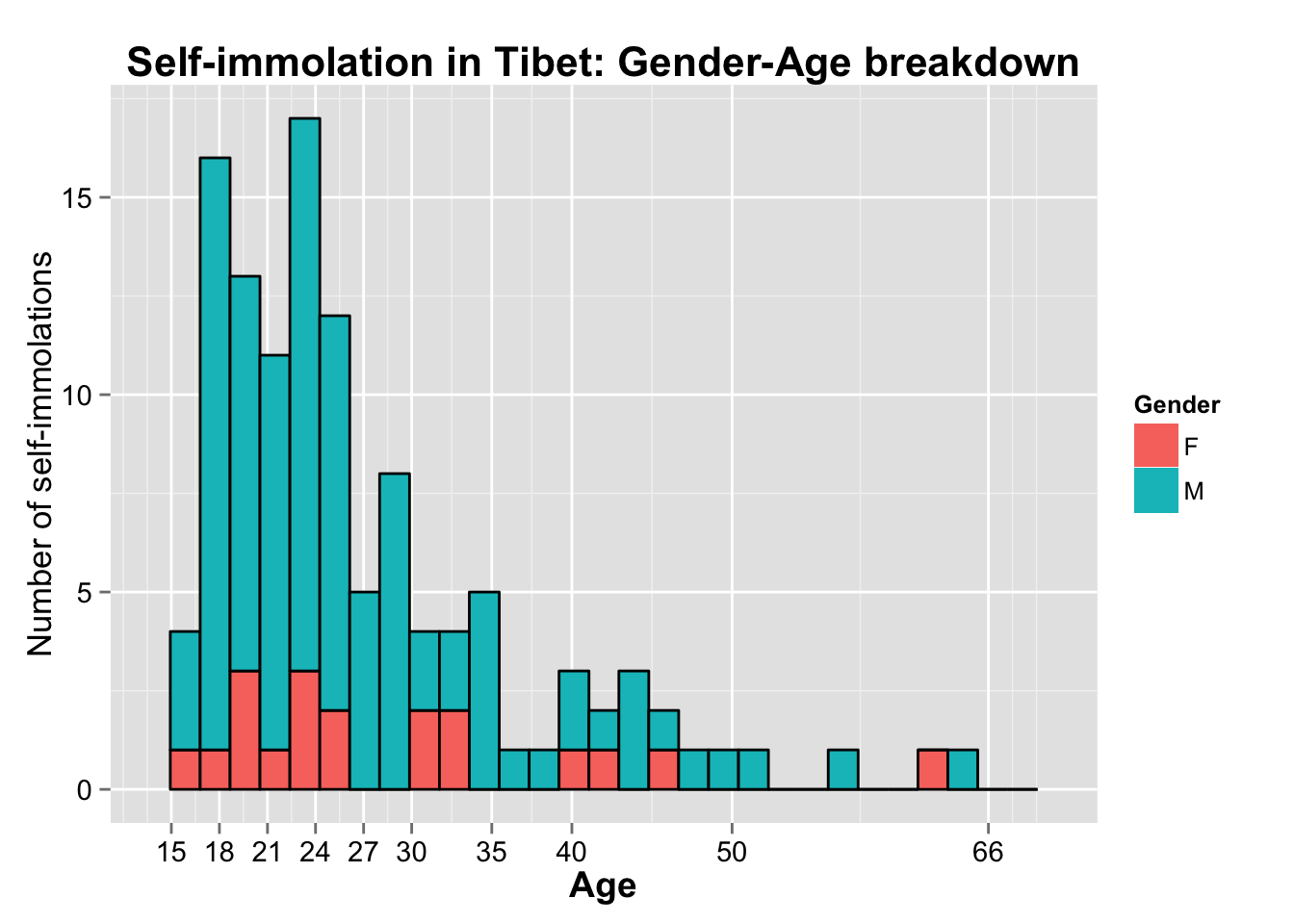 Let's facet the ages according to their regions. This helps us to see the distribution of ages across the three main regions.